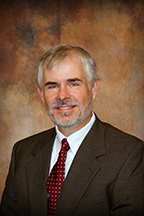 Mike Morgan
Supervisor District 4
---
Mike Morgan is a native of Hinds County and a resident of Clinton. He has been married to Tracy (Lyons) Morgan for 29 years. He has one son, Will, who is a graduate of Mississippi State in chemical engineering, and two daughters; Mitzi, a Mississippi College graduate (and now teacher in Baton Rouge) and Jerri Ann, who is pursuing a Masters in Accounting at USM. He and Tracy have two grandchildren. 
Political Experience
Supervisor Morgan served in the elected position of Alderman in Clinton, MS from 2005 to 2013. One of his proudest claims as Alderman was that the City of Clinton was able to weather the "great recession" that America faced during this time as well as the after-effects of Hurricane Katrina without any cuts to city services and without any layoffs or furloughs of city employees. This is attributable to the sound financial practices put in place by the board and mayor. 
During his term as Alderman, the City of Clinton completed several major infrastructure projects including the new Quisenberry Library, completion of Brighton Park, the new Parks and Rec office facility at Traceway Park, the opening of the Visitor's Center at the Natchez Trace, major improvements to Arrow Drive and Pinehaven Road and award-winning improvements to the wastewater treatment plant on Clinton-Raymond Road. Infrastructure upkeep and improvement was and still is the highest priority of Supervisor Morgan's political platform. 
Mike Morgan is proud to have served as Alderman during Rosemary Aultman's tenure as Mayor of Clinton and also to have served with Phil Fisher prior to his election as Supervisor (and currently Clinton Mayor). During his tenure as Alderman, Mike Morgan was active in the Mississippi Municipal League and obtained the designation of "Certified Municipal Official" after completing 90 hours of continuing education on subjects such as municipal law, municipal finance and community development. 
Professional Experience
Prior to being elected Supervisor, Mike Morgan served as CFO and later President of Bomgar Corporation, a software company located in Ridgeland. He was in charge of all aspects of the business including budgeting, forecasting, shareholder relations, legal and accounting and managing all of the business units. Bomgar Corporation frequently won awards for being one of the fastest growing technology firms in America and also for being one of the best places to work. While headquartered in Mississippi, Bomgar had customers in 50 countries and maintained offices in the United Kingdom, Paris, Singapore and several major US cities. 
Before joining Bomgar in 2006, Supervisor Morgan held executive roles at several other technology companies including CFO and board member at American Heathtech (Ridgleand, MS) and Trinsic, Inc. (Pensacola, FL area). Supervisor Morgan is a CPA and is a member of the Mississippi Society of CPAs and the AICPA. He holds a Bachelor of Accountancy from the University of Mississippi, and MBA from Mississippi College and a Certificate of Graduate Accountancy from the University of West Florida. He has taught finance and economics classes at the University of Southern Mississippi, Holmes Community College and Mississippi College.
---
The green area on the map indicates boundaries for District 4.