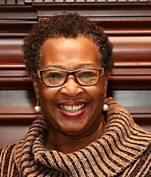 Dr. Cindy Ayers Elliott
District Chairwoman
---
Mission Statement
The Hinds County Soil and Water Conservation District works to carry out a cooperative program to conserve, improve and wisely use our land and its related natural resources for the long-term benefits for all urban and rural citizens.
---
What is a Conservation District?
The Hinds County Soil and Water Conservation District is a subdivision of state government that is responsible for conserving natural resources within the county. The district, along with nearly 3,000 conservation districts nationwide, provides assistance to its citizens through cooperation with federal, state and local agencies, businesses and civic organizations.
The Hinds County Soil and Water Conservation District was formed on August 15, 1940. The district's goal is to help people in the wise management of land and natural resources by offering technical assistance and information. The conservation district governing board is comprised of local citizens who volunteer to represent farmers, landowners, educators, businesses, land users and all citizens, young and old, in the district. The board ensures a local voice in natural resource issues.
District activities include technical field assistance, urban development projects, environmental education and information programs and recognition programs to acknowledge people who practice land stewardship, along with a variety of other services.
---
Services
Advice on erosion problems

Technical support on pond construction

School and civic programs (soil, water quality, conservation and others)

*

Sam E. Soil, Wendy Water & Mighty Mini Microbe educational programs for elementary students

*

Tree Planting Week School programs for 3rd grade students

*

Sponsors Soil Stewardship Week

Poster and essay contests for students

*

Equipment Rental (Mechanical Transplanter, Industrial Tiller, Mulch Layer)

**
 * denotes educational programs
** Rental Rates Apply
---
Hinds County Soil & Water Conservation District
Board Meetings 2019
January 8
March 12
May 14
July 9
September 10
November 12
The meetings are open to the public. We meet at 10:00 a.m. in the conference room of the Hinds County Soil & Water Conservation District located at 322 New Market Drive, Jackson, MS 39209. Our phone number is 601.718.2885.
---
Seminars and Events
Please check back for seminar schedule!
Pre-tree sale
The District conducts a Pre-tree sale each year in the fall. We offer for pre-purchase bare-root seedlings of fruit, hardwood and ornamental trees as well as landscape bushes. This is a service we provide to citizens with active district memberships. For more information please call the office.
Annual Tree Sale
The Soil and Water Conservation District endorses tree planting to promote Arbor Day and encourage citizens to get involved in conservation. In 1926 the State and County Boards of Education were directed to set aside a special day each year to plant flowers or shade and ornamental trees, where practical on the grounds surrounding all public school houses. Years later the second Friday in February was firmly adopted as the day in which this State would annually observe Arbor Day. In Hinds County we provide bare-root trees for sale to the citizens of Hinds County at our Annual Tree Sale. It is held on the second Saturday of February. To obtain information such as variety and times and locations of the tree sale, please contact the office.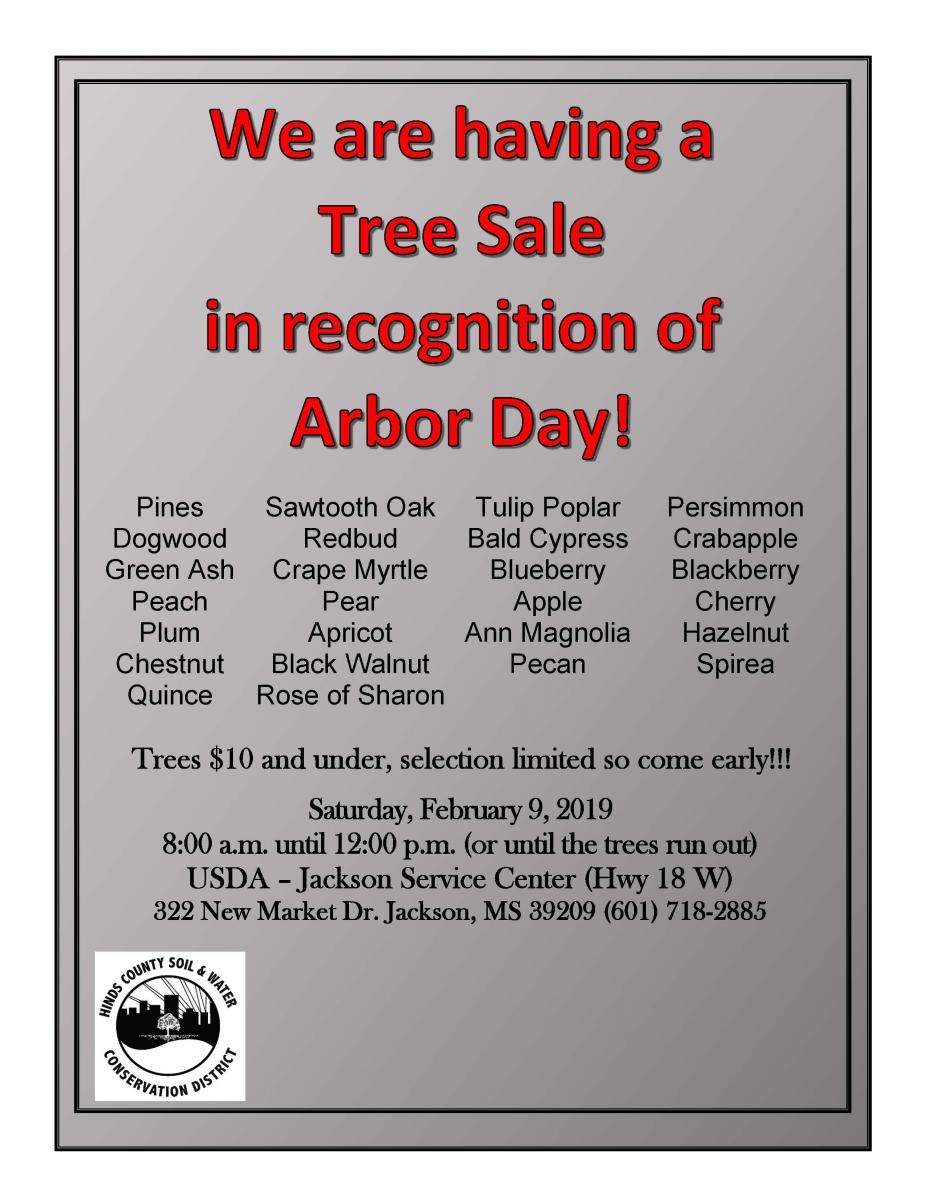 Annual Poster and Essay Contest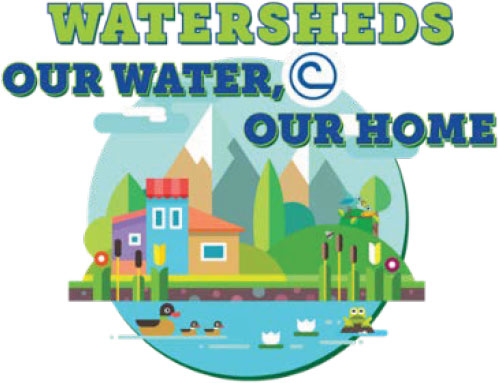 Theme: Watersheds, Our Water, Our Home
Deadline is Friday, April 6, 2018
---
Hinds County Plat Directories

Available
Hinds County plat directories, which show land ownership and parcel numbers, are available through the Hinds County Soil and Water Conservation District for $50.00 each. Each plat book contains information on landowner names, parcel numbers, acreage, township / range / section, index of owners, road maps, city limits, incorporated areas and other information. Come by the Hinds County Conservation District Office (322 New Market Drive, off of Hwy 18 in Jackson) to pick up a copy.