E. Faye Peterson
Judge

407 East Pascagoula St.
P.O. Box 22711
Jackson, MS 39225-2711
Phone:  601.714.6222
Fax:  601.948.2689

Office hours:
8:00 a.m. - 5:00 p.m.
Monday - Friday
(Except on legal holiday)
---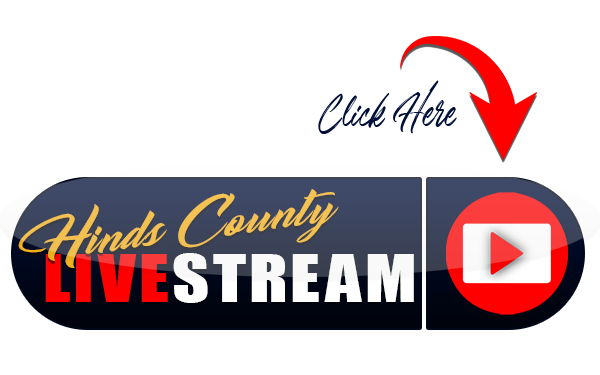 The Court has developed protocol to maintain its criminal and civil dockets amid the COVID-19 pandemic.
This Office has and will remain open and available to address scheduling concerns and/or needs. If you have any questions, you may contact Court Administrator, Faye Jackson, or Law Clerk, Corey Harris, using the contact information below.
Court Administrator
Faye Jackson
Email: fjackson@co.hinds.ms.us
Law Clerk
Corey Harris
Phone:  601.968.6656
E-mail:  petersonstaffattorney@co.hinds.ms.us
Please review the calendar and confirm date availability before filing any notice of hearing or trial setting. Failure to comply with guidelines will result in motion(s)/trial not being placed on the docket.
IF YOU FILE AN ELECTRONIC NOTICE OF HEARING THROUGH MEC,
YOU MUST STILL EMAIL A COPY OF THE NOTICE OF HEARING TO THE COURT IN ORDER TO BE PLACED ON THE HEARING DOCKET
 & SUBMIT HARDCOPIES OF ANY ACOMMPANYING DOCUMENTS.
Civil Trial Calendar
Scheduled    Open dates
Civil Motion Calendar
Scheduled    Open dates
Arraignments / Status Calendar
Scheduled    Open dates
Bond / Revocation Calendar
Scheduled    Open dates
Criminal Motions Calendar
Scheduled   Open dates
Plea Calendar
Scheduled   Open dates
Status Conference Calendar
Scheduled   Open dates
Criminal Trial Calendar
Scheduled   Open dates
---
To Contact the Court Adminstrator by mail please send to:
Faye Jackson
Hinds County Court Administrator
407 East Pascagoula St.
P.O. Box 22711
Jackson, MS 39225-2711